Golden Spike Games does fulfillment for Deep Thought Games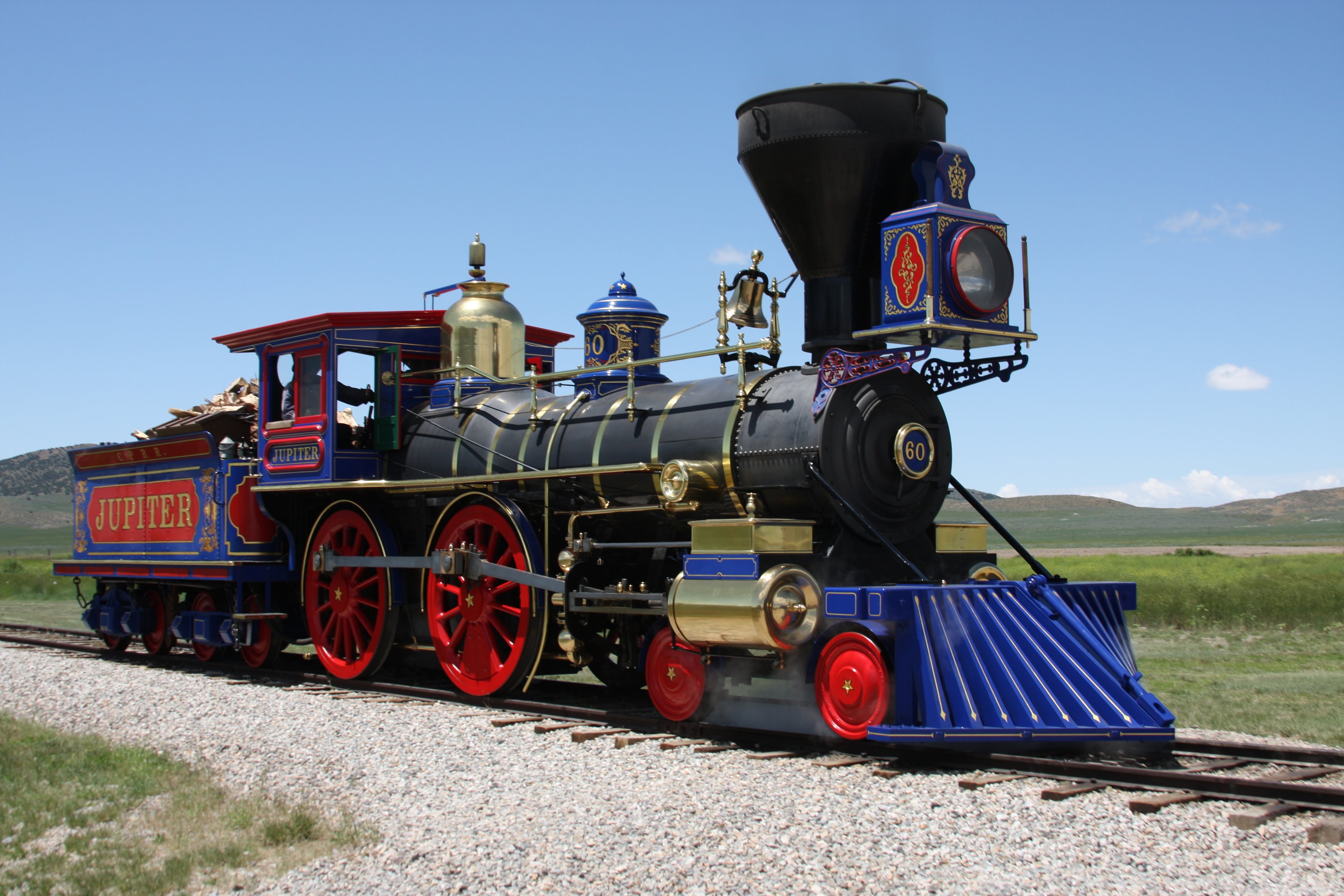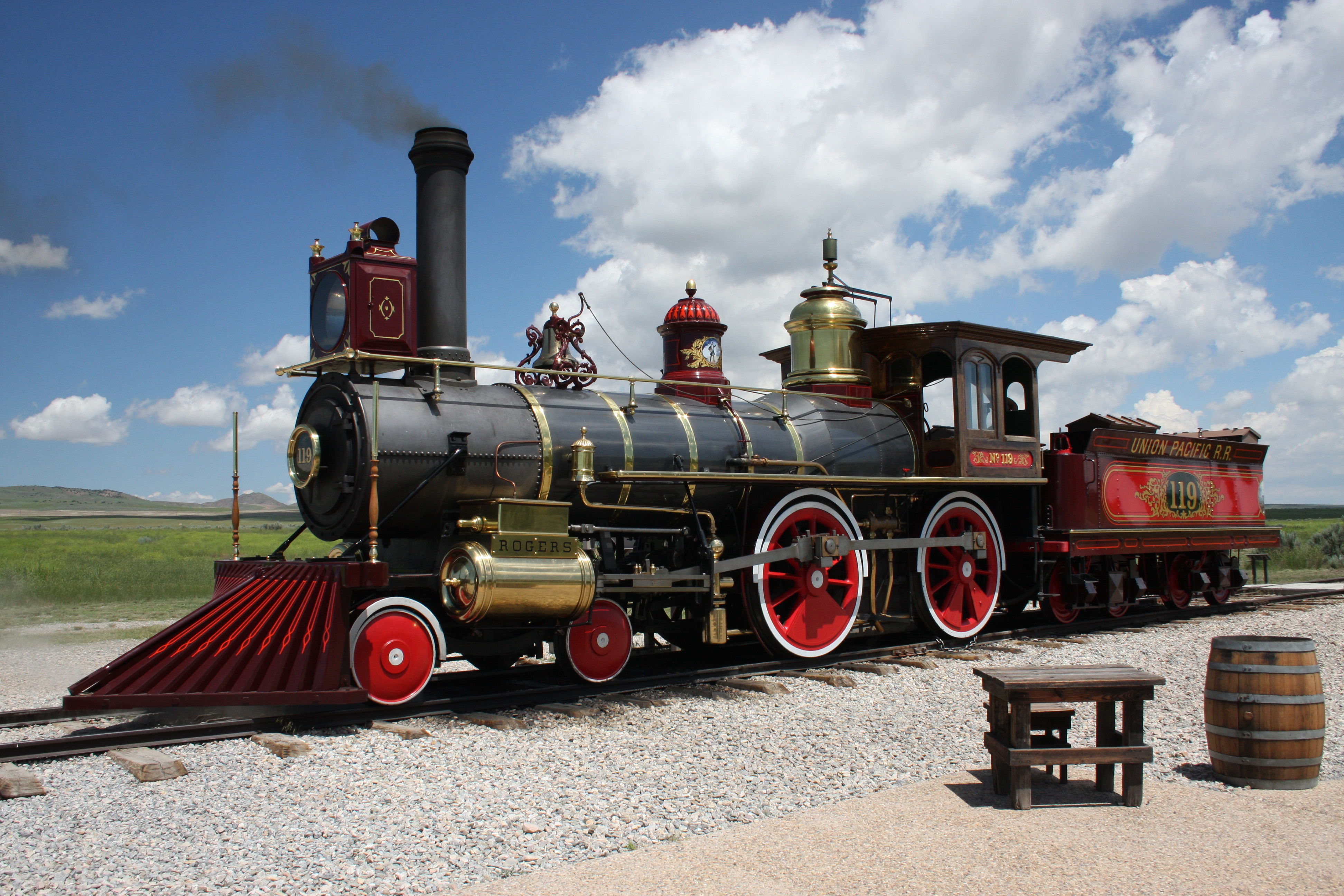 Expedited Orders
Golden Spike Games offers direct orders of most of the Deep Thought Games catalog (all games except 1817 and 18MEX).
We are located in Utah (hence the inspiration for the company name).
The games are identical to those that Deep Thought Games has produced in the past, although there have been upgrades such as very nice quad-fold boards. We have been helping DTG fill orders since 2009.
The prices on the Deep Thought Games site have never been adjusted. My prices reflect adjustments for the ever-rising cost of materials, although I haven't changed any prices since I started doing the direct orders in 2014. At some point that might be needed.
All-Aboard Games offers 1817 and 18MEX.
Deep Thought Games is not currently taking new orders. Golden Spike Games does all the fulfillment of the Deep Thought Games orders and we won't get to the games in the DTG queue until my direct, premium orders have all been fulfilled. When that occurs some adjustment of prices will need to occur since the cost of materials keeps rising.
About the Photos
The Engine in the top photo on the left is the replica of the Central Pacific Jupiter that participated in the Golden Spike event in 1869. I took the photo at the Golden Spike site at Promontory Summit, Utah, as it was steaming up the track toward the meeting point.
The photo on the bottom is the replica of the Union Pacific No. 119, taken on the same day.
Recent News
7 Sep 2022 - The leg/foot pain is improved. Annoying now instead of painful. There's hope.

Almost all games are now going out with the new tokens. Right now they are colored and I'm supplying varying colors per game along with info on which company to put on what color. However, this won't last forever. My supply of the colored tokens is more limited than I had thought and they will run out at some point. When that occurs I'll switch to using the "natural" color of which the supply is much larger. Those are actually very nice tokens with a wood grain finish, but it will be the same color for all companies.

I've got orders containing 17 games already packed up to ship and I'm still packing. I've got another dozen games almost finished (just need to do the boxes and count out tokens). We'll be shipping more games this week than probably any other week in our history. In the past week we've gone from shipping orders from Oct 2020 to orders from Mar 2021. That's still longer than I'd like, but the progress is very encouraging. Thanks everyone for being responsive to my emails when I need to confirm something with you.
30 Aug 2022 - My leg/foot is still hurting. I got a cortisone shot to try to help calm things down, but I got unlucky and they hit right on the nerve. I've never been in that much pain in my life. I had to hold still and tell them how much it was hurting so they could try to work around it. It felt like I was Luke Skywalker being hit with Force Lightning. I told them I was getting dizzy and I passed out for a few seconds and went into shock. My wife said I was completely gray when she got to the recovery room and my blood pressure had dropped a lot. I was ok after about a half hour. That was NOT FUN. At least now I know I can survive a lot of pain and stay calm and conscious through it. I didn't have a lot of choice with a big needle sticking into me. Hopefully the medicine will help calm things down. I should know in the next week or so. It had BETTER be worth it.

I got the new tokens and labels working. That took longer than expected because there was a LOT of minor tweaking to get them lined up and centered as best as possible, but the results are great. I will no longer be mounting the stickers because of the time it takes to count out the exact numbers of various colors. I like them a lot, but it is a change. I'm assembling a half dozen orders right now and they have a mixture of the old and new. I'm shipping out the token sets that are already mounted and then switching over to the new ones game by game as I run out. I have about 30 games finished that were waiting on me getting the tokens done so lots of shipments are coming shortly. Expect to see an invoice soon if you are near the top of the queue.
23 Aug 2022 - My leg/foot is still hurting. A lot. An MRI shows fluid built up around the surgery site. It is pressing on the nerve. I'm getting a steroid shot this week which will, hopefully, reduce the fluid and swelling and offer relief. Oddly enough, I can now stand and walk ok. There is a discomfort, but it's bearable. What I can't do is sit for long periods, or lay down for long. Laying down is the worst. That makes it really hard to sleep. But I'll keep plugging away. I don't have a choice, really. Life is just like that. I choose to be happy and move forward. AND do whatever I can medically.

I've shipping a bunch of orders this week. More are on their way to the Post Office in the morning. I have about 15 games sitting here cut and ready to box/token/send. I haven't got the new tokens up and running yet because I'm still on my supply of token sets we had already mounted. I'm just about to that point though.

I haven't done the 1846 upgrade kits yet. I'llem. Sorr get to thy about the delay. It seemed a better use of time to get the games my daughter is cutting out the door than to circle back to the upgrade kits right away.
28 Jul 2022 - My back surgery went well. My back is doing fine and proceeding as expected. What's weird is this new shooting pain I get in my foot. The doc thinks it might be the nerve getting used to not being pinched any more. I guess we'll see in the next weeks. I hope it gets better because it REALLY hurts.

On the production front, there is good news. We are back in business with game production. I'll be sending inquiries/invoices out in the next few days. For those that have 18NY and/or 18GB on order I can still fulfil them if you want them soon rather than waiting on the AAG reprint. I hope we'll be able to also offer upgrade kits for them, but that will really depend on the extent of the changes so that is still TBD.
11 Jul 2022 - I am going in this morning for my back surgery. I'll be out of commission for a few weeks. I wasn't able to get to recent emails, but I'll answer questions and confirm orders as soon as I'm able. The doctors say it'll be about six weeks for full recovery, but I'll be able to resume many activities before then. I need to get the colored tokens and slightly smaller token labels organized and hopefully I'll have time to do that in the next weeks.

I wasn't able to get to the 1846 expansion sets yet, but hang in there and I'll try to get them done later this month.
20 May 2022 - For those that have an 1846 game produced by either Golden Spike Games or Deep Thought Games, I can get you the privates and token needed for v2 of the game. I am going to be running a batch of these toward the end of June. They will need to be done using the laminate that both GSG and DTG used for the past decade in order for them to match your game. I cannot buy that laminate any more, but I do still have some left that I kept for purposes such as this.

The cost, including shipping, will be $10 for fulfilment to the US. I don't know yet how much it will cost to ship internationally. I think it will be about $15, but I'll need to do some reseach on that. I THINK I can send it in a normal first-class envelope, but the token creates a problem and if I can't make that work then the cost will be higher. I'll post more details when I have them.

If you are interested then please email me at orders@goldenspikegames.com as you would to order a game. Please put 1846 v2 Order as the title of the email so I can easily separate these orders from my other emails and keep track of how many are wanted. And don't forget to include your name and address in the email body. That's all I need. If you want more than one set then indicate that as well. This will put you on the list and when I'm ready to send these out I'll let you know and you can send the payment. I'm not going to do individual paypal invoices for these. When instructed you'll send the payment directly to my paypal address.
19 May 2022 - I had an enjoyable time at TRAXX and met some great people. I look forward to going again next year.

I have caught up on emails so you should have received an answer/confirmation from me if you emailed me recently.

I will be having back surgery mid-July. Two doctors and a chiropractor agree it is necessary, and with my limited mobility these days I'm looking forward to being able to move again. Eventually. According to the doctor, the recovery will not be as bad as I had feared and for that I am grateful. I'm choosing to treat this as an adventure. I would certainly rather not be going through it, but given that I am I can choose to whine and complain, or to go forward with confidence. I choose the latter. It will be an adventure. Like all adventures it will probably not go exactly as planned, but in the end I'll reach the my destination and that's what's important. I certainly have much to be thankful for in this life and I look forward to full mobility again so I can embrace life fully.

And may the force be with us, always.
10 May 2022 - I am back from vacation but will be heading to TRAXX in Denver this weekend. I will try to get to emails by next week.

I have the new tokens and labels, but have not had time to make the adjustments to print them and make sure everything is working. The next few orders will still contain the original tokens since they are already done and I'm not ready with the new ones yet.

Production will be slower in the weeks to come. My back is getting worse and the shots didn't help so it appears I'm heading to surgery in July. I'm certainly not looking forward to that, but I AM looking forward to being able to stand and walk without pain. Still, life is good and I'll deal with things as they come.
15 Apr 2022 - I will be out Apr 23 to May 6 on vacation. I will not be replying to emails during that time. I'll catch up when I return. I'll be at TRAXX in Denver the next week. Production will be slower in the next few weeks of course, but we'll ramp things back up by mid-May.
15 Apr 2022 - I wish I had good news on my back, but I do not yet. The shot was ineffective. I'm having a second shot (different medication, different angle) which the docs hope will help. Meantime I continue to consult a chiropractor and do physical therapy. I'm very hopeful that we'll get this solved one way or another.
25 Mar 2022 - I've taken a leap of faith and will be going with 12mm colored tokens in the near future. This is about 0.472 inch so they will be slightly smaller than the 0.5 inch tokens of yore. The token stickers I've been using are 0.48 inch so this necessitates going with slightly smaller labels. I ran multiple tests of them with scaling applied and John Tamplin and I agreed that the quality was fine so the new labels will be a bit smaller at 0.45 inch.

This has three advantages:
1. The tokens will be the Eurogame standard colored wood tokens which means the quality will be slightly higher.
2. We can have different colors for the different companies in the game.
3. They are immediately available. I am down to one gallon-size ziplock bag full of the old tokens and the lead time on getting more is two to three months. Scott has a very large supply of the colored tokens and will share with me, which is awesome.

However, this is going to substantially increase the complexity of mounting the tokens so I might have to start shipping the games with the token labels not applied to the tokens. I will have to see how much longer it takes and whether it is worth the time if it reduces the number of games I can ship. Stay tuned for updates.

I have to publicly thank Scott Peterson from All-Aboard Games for all his help over the past decade. We have shared orders of tokens, labels, game boxes, and game boards. Without his help I would probably be out of the publishing business at this point as my old supplies dried up. The pre-printed quad-fold game boards I have now for some games were a piggy-back on one of his orders, as are the blank ones I use to make the rest of the games. I do not miss the old foam-core boards of yore. I do still have a few boxes of those and I VERY occasionally get a request to make a game with one of them rather then the quad-fold board, but it's been a couple years now.

John Tamplin, of course, helped start the modern single-game printing paradim after Chris Lawson exited the business. I still remember his yahoo 18xx game group post asking if people were interested if he invested in some equipment to do an 18EU run. I got one of those, and some others along the way, and with a house full of teenagers needing extra income, I went into business to help add to the supply. That was in 2009. It's hard to believe I started this thirteen years ago.

At that point it was not apparent that our hobby would grow as it has done. I'm glad now that kickstarter-type projects are possible, with Mark Frazier having been an early adopter of that. His work paved the way for more to come. Because of the changes to our hobby and the possibiilty of larger print runs now, it is doubtful that I'll ever add to my catelog, But with the continued growth of our hobby the demand for the "classic" games has gone up. 1841 continues to be my most-frequently-ordered title, but 1832 is also having a surprising resurgance. Fortunately, those are two of the titles for which I have the super-nice pre-printed boards.

I'm still putting games out as fast as I can. I'm sorry for the lead time. We do our best to produce as quickly as we can. I am proud of the quality of the games. I just wish we could get them to you faster.
25 Mar 2022 - On a personal health note, I got a steroid injection in my spine this week and hopefully within two weeks I'll be able to stand and walk again without pain. I've not been down-for-the-count, but I couldn't do much standing or walking without resting. Fortunately, work involves sitting on my rear in front of a computer all day and that doesn't hurt too badly--it's just uncomfortable. Two docs agreed that there was a high chance that the steroids would help relieve the pain for a while. I hope so because I'll be at Disneyland for a week and a half a month from now. The question is whether I'll be walking or riding a scooter.

This is my first "I'm getting older and the body is wearing out and it kind of sucks" moment in my life, but I choose to greet it as a wonder and a challenge rather than as a burden. Life is great, and getting older is part of it. My ten-going-on-eleven grandchildren are one of the benefits of aging. I'm choosing to say, "Wow, I have a fractured back and my body has been just holding it together until now. Isn't that amazing?" rather than dwelling on the negatives. We can't choose what is going to happen to us in life, but we sure can choose how we react to it and I'm choosing happiness.
14 Mar 2022 - I will be at TRAXX in May, barring any sudden change in my health. I look forward to seeing friends there and then again in Chattanooga next year.
14 Mar 2022 - I have put links for all the games rules onto the site on the Orders page. The prelease and previous versions of the rules are all included for reference, but of course only the latest version should be used for play. Sorry about the ackward formatting. I'm not a front-end expert and I was just leveraging the styles my daughter-in-law used when she made the site for me. I'll try to get around to cleaning it up Real Soon Now.
14 Mar 2022 - On a personal note, I found out something fascinating this week. I've been having sciatic nerve pain in my leg and it has been slowly getting worse, despite Physical Therapy, so off to the doctors I went. An MRI showed something quite interesting. Apparently I broke a vertebra in my back at some point in the past, probably decades ago, and possibly as long as 43 years ago when I injured my back at age 18. That pain subsided slowly and I haven't had any significant back pain in 30+ years. However, I have had minor neuropathy in my feet/legs for the past 15 years and the doctor thinks it's all related. She thinks my muscles have just been holding everything together. That might explain why my back muscles are always high-toned—-something the PT has commented on.

I have been doing Tae Kwan Do for the past nine years and achieved the rank of second degree black belt, but my life got over-subscribed and I had to take a break about six months ago. Perhaps not coincidentally, the pain started a few months after that. Amazingly, it seems that the martial arts exercise I was getting was enough to keep things together and my lack of exercise since that time has let my spine sag and squash out a disc that is now impinging on the sciatic nerve. One might think doing martial arts in one's 60s might strain the body, but in my case it appears that instead it was keeping my body together. Who knew?

The short-term plan is for a steroid injection to buy some time and a concerted effort to build those muscles back up. That might hold things again for a few years. Surgery is probably in my future at some point, but if I can hold if off a while that will be great. The doctor did say that if I have to have that joint in my spine fused that I probably wouldn't even notice it because my body has already adapted in a way that doesn't let that joint move. The body just has ways of dealing with stuff. It's truly amazing, and to me that's evidence of a divine origin.


Pricing & Shipping
Paper money can be added for USD $5 extra per game, while supplies last. Each set is customized for the particular game. Paper money is not available for 18GB at this time, but money from another set can be substituted if desired.
Sales Tax will be added for orders in Utah. The current rate is 7.15%.
All games will be shipped almost RTP (Ready-To-Play). Each game includes a quad-fold map and a custom, labeled game box. All pieces will be laminated and cut. The labels will be provided inside the front cover of the rulebook and will need to be mounted on the tokens. A guide of which token color to use for each company is provided. Paper money is optional.
Shipping will be added to all orders.
Shipping Details

>
All shipping will be done via USPS Priority Mail (or USPS Priority Mail International). I charge the actual shipping price, rounded up to the next dollar, plus $1 (to cover paypal fees, boxes, packing, etc).
Insurance is optional for U.S. orders, also charged at cost. International orders will automatically have insurance. I generally will insure it for $50/game up to the $200 maximum.
I will ship up to eight games in one box. Experience has shown that larger boxes are more prone to damage so I am going to limit shipments to eight games maximum.
If you would like to estimate your shipping costs, visit the USPS website.
For a US order, a single game will fit in a Medium Flat Rate box and two games can fit in the Large Flat Rate Box. Unless you live on the west coast, Flat Rate will usually be cheaper. For those in the West, or those orders more than two games, you can calculate the shipping from the USPS website. The shipping zip code is 84045. Enter your destination zip code, select Standard Package and enter the weight, then hit Continue. On the next screen look for the price shown under Priority Mail 2-Day™ in the rightmost column labeled Online Price. I will use flat rate instead if it is less expensive.
For a non-US order, select your Country, then choose Standard Package and enter the weight, then hit Continue. On the next screen look for the price shown under Priority Mail International™ in the rightmost column labeled Online Price.
Combining games will generally reduce the cost of shipping. This is especially true for orders outside of the United States. It generally costs as much to ship two games in separate orders as it does to ship four games all together.
Calculating Shipping Weight

Place an Order
To order a copy of one of these titles please send an email to orders@goldenspikegames.com and include the following information:
Name
Street Address
Street Address
Line Two
If needed for Apartment Number, etc.
City
State/Province
Zip/Postal Code
Country
Phone#
Only required If shipping to a PO Box outside of the United States.
Email address
for Paypal
The email associated with the Paypal account to be invoiced.
Shipping Insurance
Yes/No
This is for U.S. orders. Shipments outside the U.S. will automatically have insurance.
Title(s) ordered.
If you want paper money with the game then please ask for it, otherwise I will assume it is not needed. I think I only shipped two games with paper money in 2021. I still have supplies left for many games, but a few are out of stock. I can substitute money from a different game in most cases since most games have a bank size shared with other titles. I'll keep this available as long as supplies last, but I'm unlikely to cut more (it is a PAIN).
Upon receipt of your email your order will be added to the queue. I will reply with a confirmation of your order, but I only check this email about once a week so please be patient if you do not receive an acknowledgement right away.
You will receive a PayPal invoice when your order is started. The invoice will include shipping charges and insurance if requested. Your order will generally ship within two weeks of your payment of the invoice.
Game
Cost
(USD)
Shipping
Weight
(unboxed)
* 18Dixie includes the 18GA/18MS Kit which provides all additional components necessary to play both 18GA and 18MS.
Terms
(the nasty legal stuff)
Sales are Final. Shipping Insurance is optional. The buyer assumes all risks of damaged or lost packages should insurance be declined.
Customs and Duty charges for international shipments are the responsibility of the buyer.
Insurance for U.S. orders is your choice. I've only ever had two packages go completely missing. One was a big one sent parcel post (with insurance, fortunately), which is one reason I don't use parcel post any more. The other was delivered to a place of business and never found the employee. I've had a box or two dinged in shipping too, but that's mostly cosmetic. These games are pretty sturdy. The choice of insurance is up to you.
Note that orders shipped outside of the U.S. automatically come with up to $200 of insurance. I will insure them for $50/game, generally, which means an order of four games will max out the included insurance at $200. There is often not an option to buy additional insurance (it varies a bit by country).
If there are missing pieces I will of course provide them. It's very rare, but can happen.