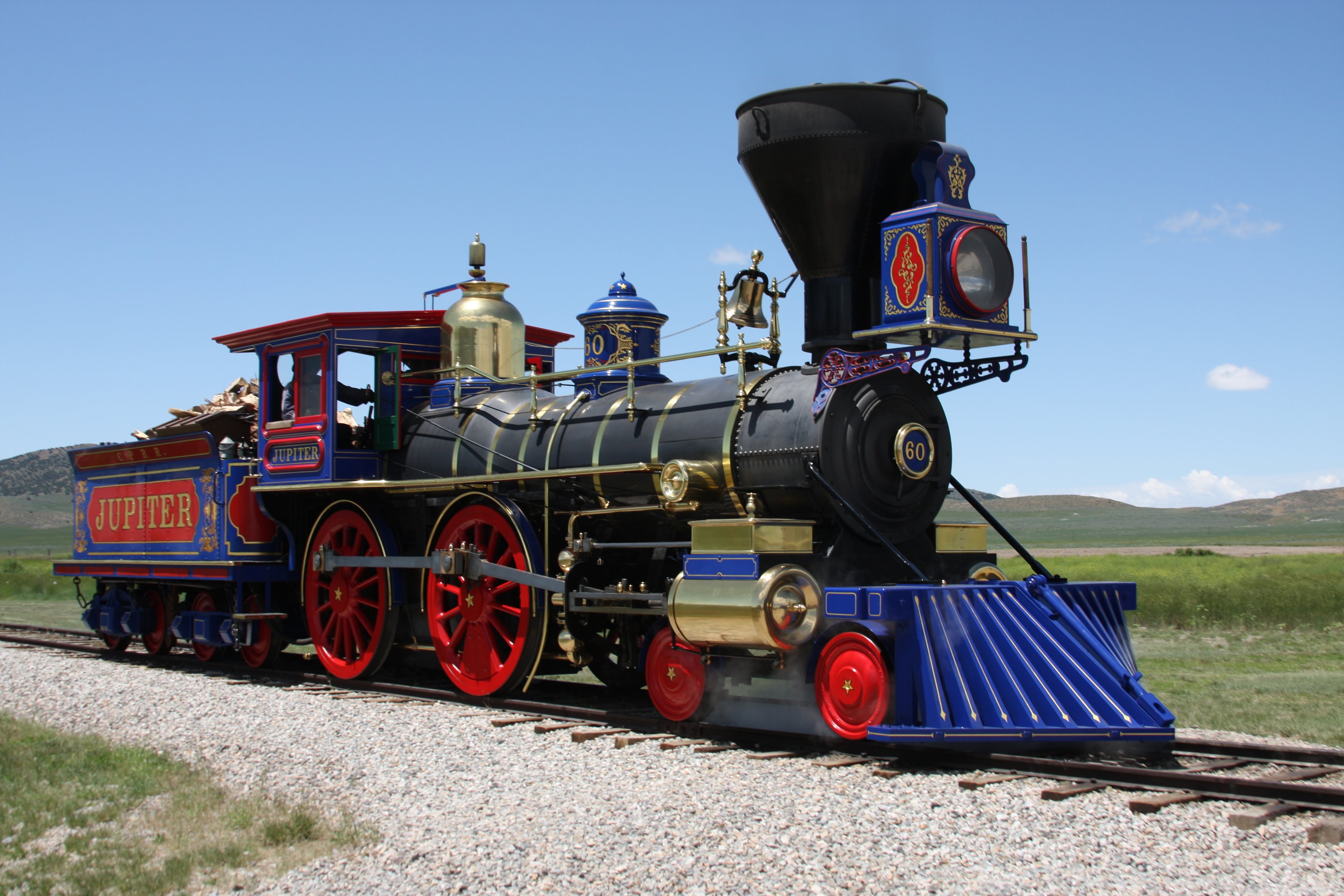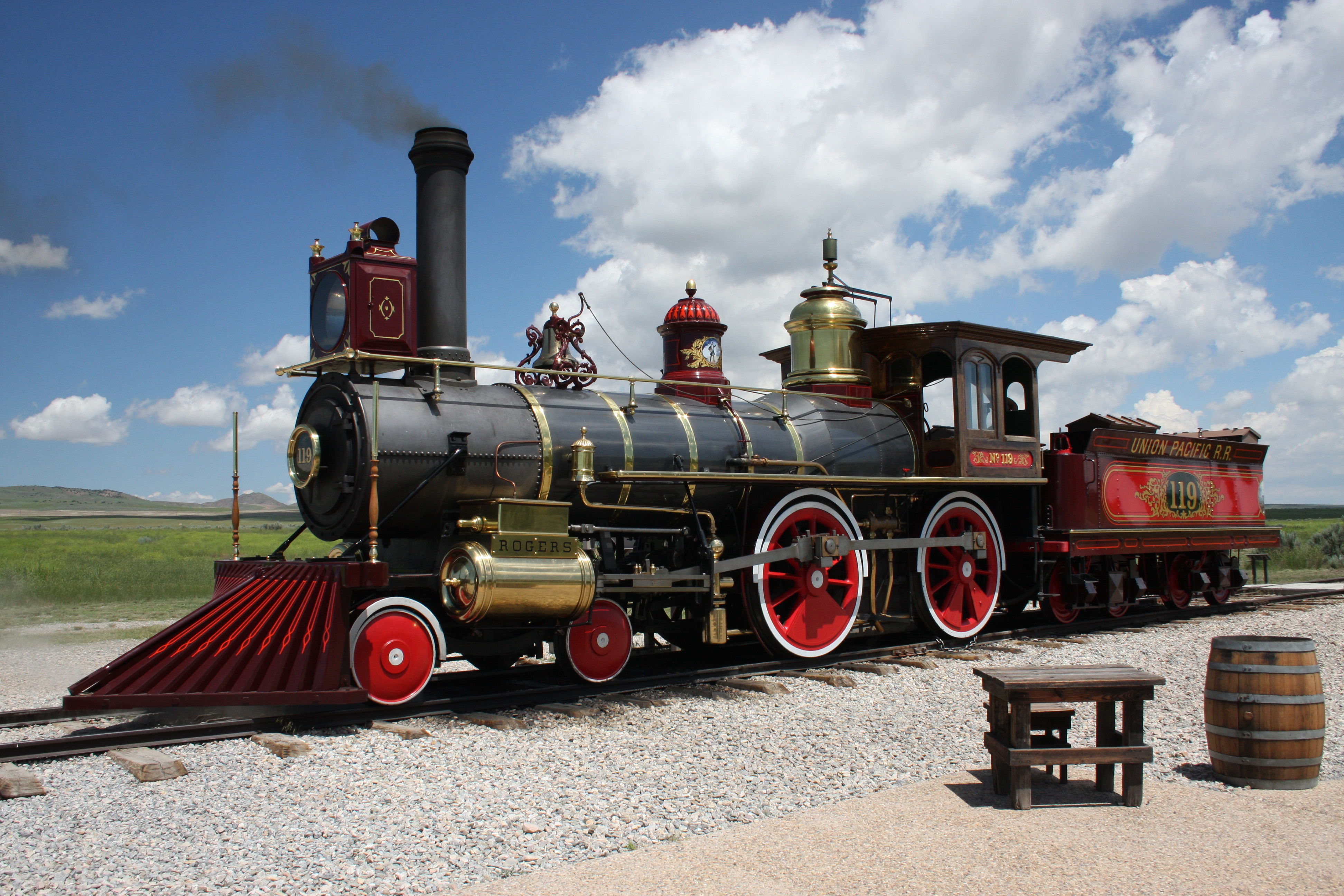 Expedited Orders
Golden Spike Games offers direct, expedited orders of most of the Deep Thought Games titles (all games except 1817 and 18MEX). These expedited orders are charged at a premium price.
We are located in Utah (hence the inspiration for the company name).
The games are identical to those that Deep Thought Games produces. We have been helping DTG fill orders since 2009.
The prices on the Deep Thought Games site have never been adjusted, so these prices reflect both adjustments for the ever-rising cost of materials as well as for being in the premium queue.
All-Aboard Games offers 1817 and 18MEX.
You can still place an order for games through Deep Thought Games, but the wait time there is unknown. Golden Spike Games does all the fulfillment of the Deep Thought Games orders and we won't get to the games in the DTG queue until the premium orders have all been fulfilled, and some adjustment of prices will need to occur since the cost of materials keeps rising.
About the Photos
The Engine in the top photo on the left is the replica of the Central Pacific Jupiter that participated in the Golden Spike event in 1869. I took the photo at the Golden Spike site at Promontory Summit, Utah, as it was steaming up the track toward the meeting point.
The photo on the bottom is the replica of the Union Pacific No. 119, taken on the same day.
Recent News
21 May 2021 - I will be attending Chattanooga this year and can bring some games for on-site pickup. If you would like to order a game or two then please order via the normal ordering email and put " - For Chattanooga" in the email title. If I have more orders than I can bring then I will give priority to anyone coming from another country since international shipping charges are so expensive these days.
21 May 2021 - In the past two weeks we've moved through a month of orders, so we are definitely making headway on the queue. What slows me down some is those who don't respond to my inquiries when their order comes up. If you need to cancel an order then please do so ahead-of-time to make things more efficient.
09 May 2021 - We continue to crank out games. I've got about 20 games ready to ship. I'm into 2020 orders now. It's great to be making progress against the queue.
27 Apr 2021 - The pre-manufactured boards are here! I have 2400 boards sitting in my garage. Many will be making their way into games and shipping out this week. I have 20 games sitting here waiting for boards. We've manufactured more games in the past two weeks than we have in any two weeks in the past five years, I think. We're working hard to bring the backlog down.

The new gameboards are identical graphically to what I've been shipping, but you'll notice a difference because the surface will be smoother and they wrap all the way to the edge of the board. I wish I could have done pre-printed boards for every title, but it was too expensive so I did it for the titles that seemed to have the most orders in the queue. I'll continue to make the boards for the rest of the titles.
Pricing & Shipping
Paper money can be added for USD $5 extra per game, while supplies last. Each set is customized for the particular game. Paper money is not available for 18GB at this time, but money from another set can be substituted if desired.
Sales Tax will be added for orders in Utah. The current rate is 7.15%.
All games will be shipped RTP (Ready-To-Play). This includes quad-fold maps, custom boxes, all pieces laminated and cut, and tokens mounted. Paper money is optional.
Shipping will be added to all orders.
Shipping Details

>
All shipping will be done via USPS Priority Mail (or USPS Priority Mail International). I charge the actual shipping price, rounded up to the next dollar, plus $1 (to cover paypal fees, boxes, packing, etc).
Insurance is optional for U.S. orders, also charged at cost. International orders will automatically have insurance. I generally will insure it for $50/game up to the $200 maximum.
If you would like to estimate your shipping costs, visit the USPS website.
For a US order, a single game will fit in a Medium Flat Rate box and two games can fit in the Large Flat Rate Box. Unless you live on the west coast, Flat Rate will usually be cheaper. For those in the West, or those orders more than two games, you can calculate the shipping from the USPS website. The shipping zip code is 84045. Enter your destination zip code, select Standard Package and enter the weight, then hit Continue. On the next screen look for the price shown under Priority Mail 2-Day™ in the rightmost column labeled Online Price. I will use flat rate instead if it is less expensive.
For a non-US order, select your Country, then choose Standard Package and enter the weight, then hit Continue. On the next screen look for the price shown under Priority Mail International™ in the rightmost column labeled Online Price.
Combining games will generally reduce the cost of shipping. This is especially true for orders outside of the United States. It generally costs as much to ship two games in separate orders as it does to ship four games all together.
Calculating Shipping Weight

Place an Order
To order a copy of one of these titles please send an email to orders@goldenspikegames.com and include the following information:
Name
Street Address
Street Address
Line Two
If needed for Apartment Number, etc.
City
State/Province
Zip/Postal Code
Country
Phone#
Only required If shipping to a PO Box outside of the United States.
Email address
for Paypal
The email associated with the Paypal account to be invoiced.
Shipping Insurance
Yes/No
This is for U.S. orders. Shipments outside the U.S. will automatically have insurance.
Title(s) ordered.
Indicate for each game if paper money is desired. I will assume no paper money if you don't specify this option (since only about 5% of orders want it). I still have supplies left for most games, but I'm unlikely to cut more (it is a PAIN) so I'll keep this available as long as supplies last.
Upon receipt of your email your order will be added to the queue. I will reply with a confirmation of your order, but I only check this email a couple times a week so please be patient if you do not receive an acknowledgement right away.
You will receive a PayPal invoice when your order is started. The invoice will include shipping charges and insurance if requested. Your order will generally ship within two weeks of your payment of the invoice.
Game
Cost
(USD)
Shipping
Weight
(unboxed)
* 18Dixie includes the 18GA/18MS Kit which provides all additional components necessary to play both 18GA and 18MS.
Terms
(the nasty legal stuff)
Sales are Final. Shipping Insurance is optional. The buyer assumes all risks of damaged or lost packages should insurance be declined.
Customs and Duty charges for international shipments are the responsibility of the buyer.
Insurance for U.S. orders is your choice. I've only ever had two packages go completely missing. One was a big one sent parcel post (with insurance, fortunately), which is one reason I don't use parcel post any more. The other was delivered to a place of business and never found the employee. I've had a box or two dinged in shipping too, but that's mostly cosmetic. These games are pretty sturdy. The choice of insurance is up to you.
Note that orders shipped outside of the U.S. automatically come with up to $200 of insurance. I will insure them for $50/game, generally, which means an order of four games will max out the included insurance at $200. There is often not an option to buy additional insurance (it varies a bit by country).
If there are missing pieces I will of course provide them. It's very rare, but can happen.